The 6th Lecture of IEEE Overlaps - in english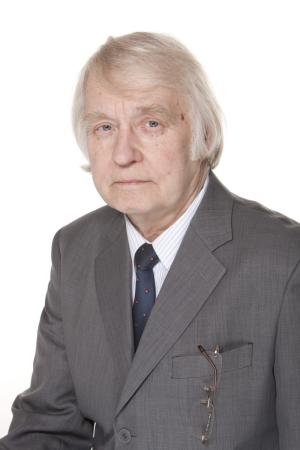 The first IEEE Overlaps in the new semester will take prof. Raimund Ubar.
The short anotion:
The world around us is digital. Only 2% of microprocessors are used in desktops and laptops, the rest 98% are embedded and hidden. We are in the total dependence up on electronics, but we will notice this dependency only when something will crash. This is why the dependability is one of the most important characteristics of digital systems today.
Download the full abstract
Speaker:
Raimund Ubar is a professor of Computer Engineering at Tallinn Technical University (TTU), Estonia and the honorary professor of National University of Radioelectronics Charkiv (Ukraine).
He is a Member of Estonian Academy of Sciences, Golden Core member of IEEE, Chairman of Estonian Science Foundation (1993-1996), member of European Test Technology Technical Committee.
He is a (co-)author of about 200 papers, 5 books. His proffessional interests include computer science, electronics design and test.
He worked also in research institutions including Barkhausen Chair at TU Dresden, Linkoeping University, TIMA Laboratory in Grenoble, TU Darmstadt, Politecnico di Torino or Fraunhofer Institute of ICs in Dresden.
For his work, he received number of awards including: Governmental award: White Cross Orden of III Class, National Science Prize 1999, Meritorious Service Award of the IEEE Computer Society.
Prof. Ubar's homepage:
http://www.pld.ttu.ee/~raiub/
This lecture is preppared in cooperation with the
FIT CTU in Prague
- it takes place in the
Prof. Svoboda Series of Distinguished Lectures
Download the poster
---
Gallery